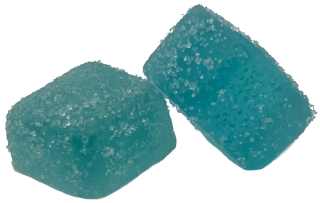 Edible
Delta 8 Gummies
Our gummies are a great way to try delta 8. Each gummy contains 25 mg Delta 8 and come in 7 flavors. Blue raspberry, cherry, pink lemonade, grape, peach, watermelon, and strawberry. Dosing guidelines: Eat 1 gummy, wait 1 hour, and increase or decrease dose as needed. Do not eat more than 3 gummies per day.
This product contains less than .03% Delta 9 THC and is non-psychoactive. We cannot guarantee that you will pass a drug test while using this product.
We do not ship Delta 8 products to Alaska, Arizona, Arkansas, Delaware, Idaho, Kentucky, Mississippi, Montana, Rhode Island, Utah, or Vermont. If you order this product from those states, we will NOT ship to you!
Use responsibly. Do not drive or operate machinery while using this product. Do not take more than the amount recommended.