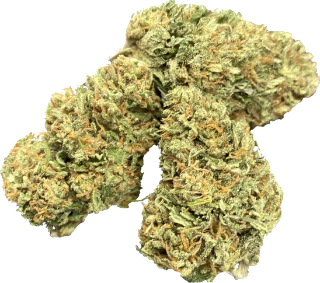 Flower
Spectrum
If you are looking to get the maximum benefits from hemp, you should consider our pure hemp flower. It is 100% CBD hemp chocked full of cannabiniods and can be used in a wide variety of ways. Most people choose to smoke or vape. You can smoke make the hemp Smokeable by rolling it in papers after you break it down, or you can smoke it with a pipe. Many people also choose to use a vaping device. However, you are not limited to just smoking or vaping. This product provides you a full-spectrum cannabinoid profile loaded with Terpenes. It can be put in oils, edibles, bath bombs, lotions, and more. How you use it is totally up to you. The difference will only be what you are using it for. For example, if you are using it primarily on your skin, a lotion or salve would be an excellent choice. This is a great option for those who want the benefits but have lung issues or do not wish to smoke. No matter how you use this product, it will allow you to access all the cannabinoids found in the plant. Whether you use the flower in its Smokeable form or use it in some other kind of way, our 100% pure CBD will be easy to use, and you can rest assured that you are getting the real deal from the cannabiniods. If you are interested in learning more about our hemp, please contact us today. We will be able to help you to make the right choice on how you should use our flower.
This product contains less than .03% Delta 9 THC and is non-psychoactive. We cannot guarantee that you will pass a drug test while using this product.
We do not ship Delta 8 products to Alaska, Arizona, Arkansas, Delaware, Idaho, Kentucky, Mississippi, Montana, Rhode Island, Utah, or Vermont. If you order this product from those states, we will NOT ship to you!
Use responsibly. Do not drive or operate machinery while using this product. Do not take more than the amount recommended.